Appalachian and Northeast Snowstorm to Close Out October, Cold Brewing Later in November
It has been a while since a late October storm had this much impact on the Appalachian and Northeast. While mountain areas often experience much gentler snow systems and New England can experience Nor'easters, the coverage and intensity of this system is quite rare. To be perfectly honest I cannot remember the last time a storm like this affected this much of the eastern United States. A few weeks ago I mentioned how unusual and extreme storms will lead to more unusual and extreme storms and this would qualify, at the least, in the unusual category. This storm is grabbing headlines on all media outlets so you know this storm is a big ticket item.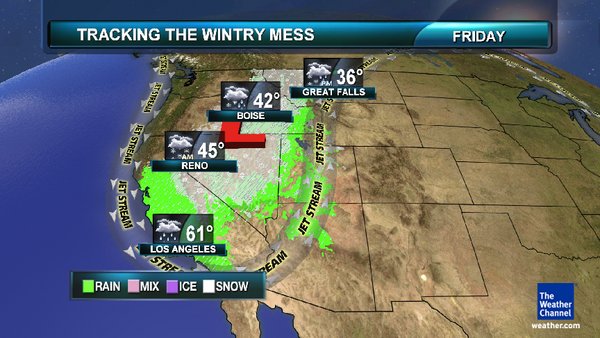 Expected Snowfall Over the Weekend in the Mountains and Northeast; Courtesy of The Weather Channel
A major impact with an early season snowfall is the amount of leaves on trees and the nature of the snow. Most do not realize but leaves act as fingers or hands to catch more snow, increasing weight to limbs and branches. Then add to the fact the snow will be a heavy, wet snow will only exacerbate the problem setting up the potential of damage and massive power outages. Over 50 million people will be affected by this storm and many could lose power as a result of this storm.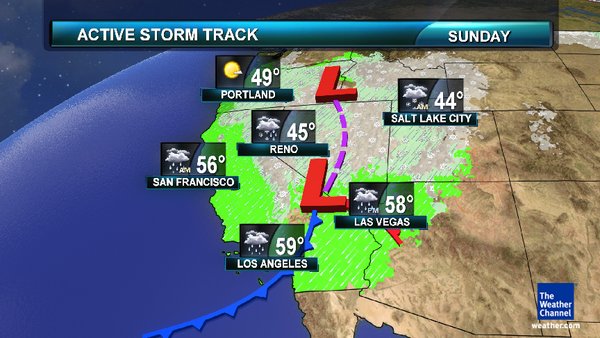 Winds Expected to Increase through Sunday Afternoon; Courtesy of The Weather Channel
To add insult to injury will be the increasing wind gradient as the low interacts with warm Atlantic Ocean waters. This will accelerate the deepening of the low and create gale and storm force winds to batter the shore with coastal flooding expected and potentially create blizzard conditions farther inland. Many college football games will be affected Saturday in the east so if you like snow and football you could get a special treat on television.
This storm will pull at by late Sunday winding down this historic storm but the damage and history will be left for many to recollect for many years to come.
More facts, thanks to the extreme efforts of The Weather Channel, Philadelphia and New York do not even expect their first accumulating snow until the middle of December while Boston holds off on their first accumulation until the end of November. Not since 1979 has Philadelphia seen any accumulation this early in the season but what is more remarkable is if the city of New York can accumulate an inch of snow it would beat the old record set back in 1925 of 0.8″. Small accumulations in Boston in October are a little more common but if this city can accumulate 1.2″ then a new record will be set their as well. So this has history making all over the place. As I type this now, minor accumulations were reported in the eastern Kentucky hills.
Switching gears back to the Ohio Valley, a transitory weekend is on tap. With cold air aloft and a northwesterly winds, clouds and a few light showers can be expected across the northern 2/3 of Indiana and most of Ohio as a disturbance whisks on buy and helps interact with the major Eastern storm. Sunday will be the better day of the weekend with winds flipping around to the southwest and sky conditions clearing in advance of yet another system that will zip on by late Sunday into the middle of Monday. Neither system holds a lot of moisture but winds and sky conditions will be the signals of the disturbances moving through.
Taking a look into the longer range, signs are building for a massive build up of Arctic air over Canada. While that air mass will be deflected to the north for a couple of more weeks, keeping our area relatively seasonal with brief warm ups and cool downs, it does appear that the pattern will be ready to unleash this air down into the Great Plains, Midwest, and Ohio Valley for the second half of the month. Storminess will once again be on the increase and the threat of rapidly strengthening storms as they approach the East Coast will be back on the table. So if you are an enthusiast of weather, the first half of November might be relatively tranquil but the second half could feature strong, deep storms and yes I do believe that the threat of one of these being in the form of snow is a distinct possibility and this should send us into December looking quite cold and wintry. Definitely a pattern to watch to say the least!
For instant updates check me out at twitter @ http://twitter.com/OhioValleyWx or on facebook @ http://www.facebook.com/OVWeather
By Weather Specialist Josh Ketchen