Cool Weather Leaves but Wet Weather Remains
Current Surface Map:

Courtesy of The Weather Channel
The unseasonably cool weather the Ohio Valley and Midwest experienced last week is exiting but the threat of daily shower and thunderstorm threats will continue. While Friday was dry, places in the region are already getting wet again. Hopefully you got to enjoy Friday because the storm threat will be here for the next several days. While not everyone will see the rain each and every day, the way the pattern has been for the last two months, the threat exists region wide. The bright news in all of this is that temperatures will be warmer this week than last. Highs Sunday through Wednesday should be in the middle 70s to lower 80s with lows generally in the upper 50s to mid 60s.
Saturday Evening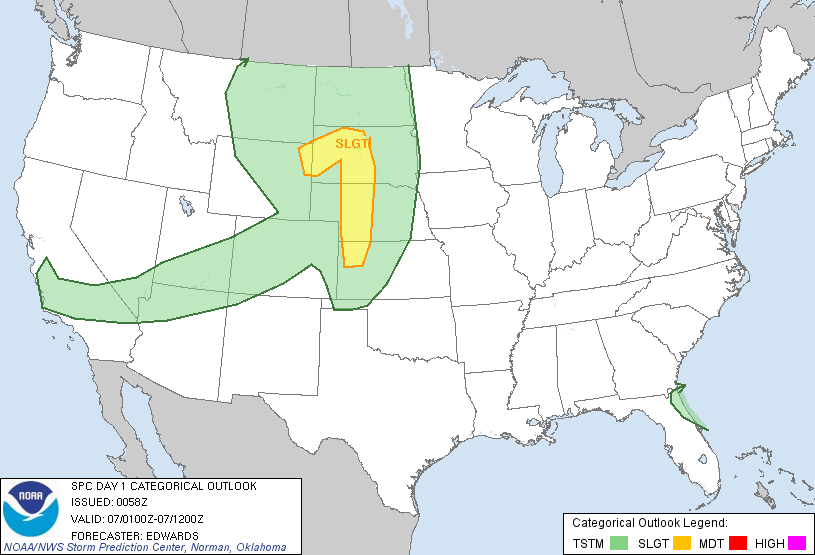 Courtesy of SPC
Sunday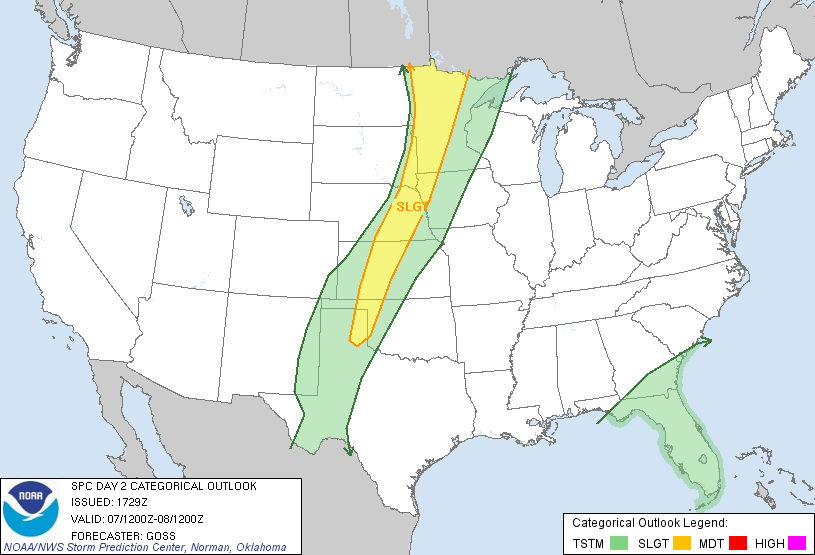 Courtesy of the SPC
Monday


Courtesy of the SPC
Another aspect of this pattern is the threat of severe weather. Severe weather, as always, is hard to predict but over the next three days some of the thunderstorms could turn severe. A down tick in severe weather, which was forecasted here, has occurred but fear is that we are far from over for intense storms and torrential rainfall. The fact we just had a major cold shot from the north while the Gulf of Mexico remains warm, the ingredients exist for volatile severe weather.
Gulf of Mexico Anomaly Compared to normal through May 21: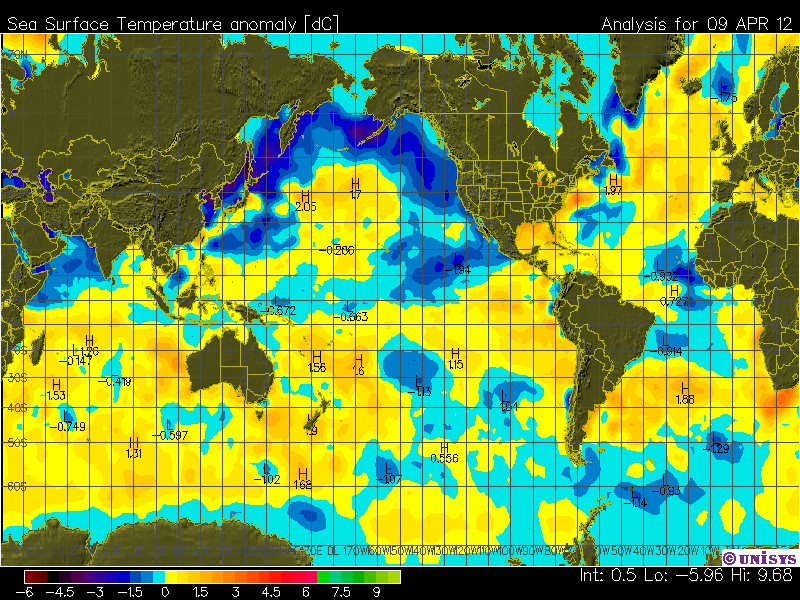 Courtesy of Unisys Weather
Temperature Anomaly for May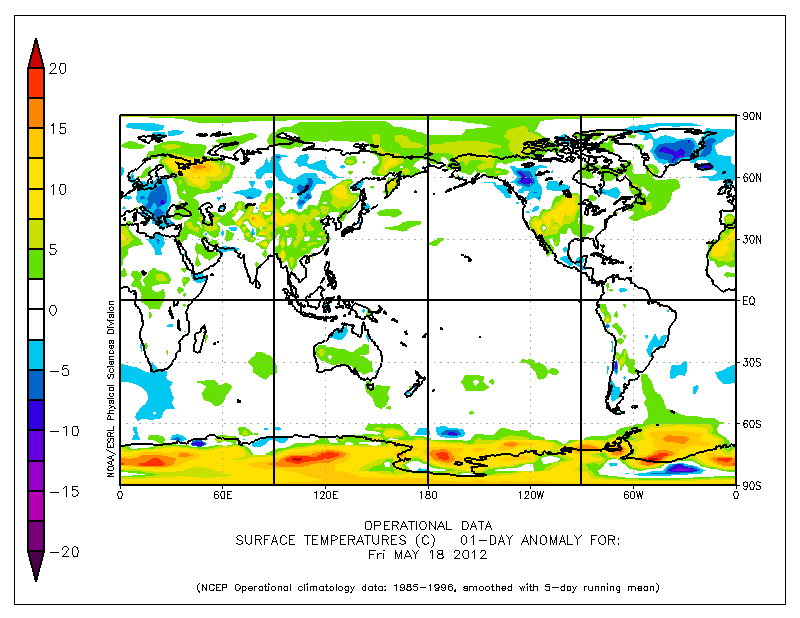 Courtesy of NOAA
As the above two graphs point out, warmer than normal Gulf waters compared to the amount of colder than normal temperatures draped across the Rockies and Canada show why the severe weather season is far from over. It helps set up a major battle between summer's hot and dry and winter's lingering cold and wet. As most can figure out the battle is right in between, which consists of the Midwest, Ohio Valley, Mid Atlantic, and lower Great Lakes region. Basically, expect many days of back and forth temperatures and many days of showers and thunderstorms.
A general weather philosophy is that weather can have runaway feedback scenarios. An example is dry begets dry and wet begets wet. As this map shows:
Rainfall last 90 Days:

Courtesy of NCEP
Most of the the Midwest, central Mississippi Valley, Tennessee Valley, Ohio Valley, and Lower Great Lakes region have received 175% to 200% of normal rainfall. So there is no reason to believe that the water shuts off any time soon in these areas. Combined all these graphics into actual weather, this week will portray what most weeks will look like for the region. Normal temperatures via wild swings, heavy rainfall, and severe weather at times.
Total Precipitation over the Next 8 Days:

Courtesy of Ryan Maue and the Global Forecasting System
Over the next 8 days, 3 to as much as 5 additional inches of rain will fall over much of the areas just mentioned that have recieved excessive rainfall. Some areas by the end of the Memorial Day weekend could be exceeding nearly 35 inches of rain since the beginning of March. Strong evidence that wet patterns beget wet patterns until a dramatic global shift in the weather occurs and that is not on the horizon at this time. Best advice is to get used to scattered showers and thunderstorms and humid conditions.
Keep it here at www.myweathertech.com for further updates.
By Weather Specialist Josh Ketchen

Short URL: http://www.myweathertech.com/?p=1475
Posted by
Josh Ketchen
on May 21 2011. Filed under
WEATHER
. You can follow any responses to this entry through the
RSS 2.0
. You can leave a response or trackback to this entry