Radiation Problems In the U.S, Milk 2612% Above EPA Limits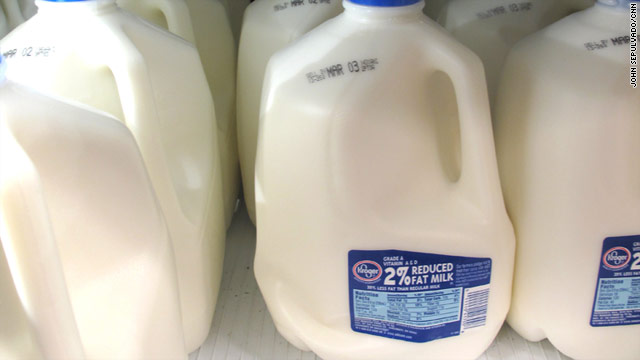 Weeks have gone by now since the devastating Earthquake hit Japan, but the effects are still being felt worldwide.   Turn on your national news and you will see very little on what's going on in the United States but do a Google search on this subject and you will find many stories from normal everyday citizens on how bad the situation is getting.
We all know that radiation from Japan has reached our western states and rain water as well as drinking water has been contaminated, but now our food supply looks to be next.  Recent studies have shown that milk is now the next target for radiation and soon seafood!
courtesy Alexander Higgins Blog
Japan nuclear iodine radiation in San Francisco  raw milk detected at 2600% EPA drinking water limits and in store bought milk 1045% above EPA limits by the latest University of Berkeley radiation tests. The UCB also claimed that all radiation levels in the milk were  starting to level off while the data shows a sharp increase in cesium radiation in their milk samples after their statement.
The latest UCB radiation test show two raw milk samples collected before pasteurization and homogenization contained 2.9 Bq/L and 1.49 Bq/L of radioactive iodine.

Radioactive Iodine In San Francisco Raw Milk Samples Over 2600 Percent Above EPA Limit
Iodine Radiation In Raw Milk Sample 2612% Above EPA Limit
Conversion of the Radiation In The UCB Raw Milk Samples To EPA Limits.
http://www.picassodreams.com/picasso_dreams/2011/04/san-francisco-milk-iodinei.html
This has the potential for major problems in The U.S and we plan to keep you updated on any updates on the ongoing radiation in the U.S
Short URL: http://www.myweathertech.com/?p=1240
Posted by
Jay White
on Apr 25 2011. Filed under
ENVIRONMENT
,
SCIENCE
. You can follow any responses to this entry through the
RSS 2.0
. You can leave a response or trackback to this entry